God's Love reflected by His Creation
Your God given talents and creativity reflects not only who you are, but also who He is! Ephesians 2:10 – "For we are His workmanship, created in Christ Jesus for good works, which God prepared beforehand so that we would walk in them." May this verse be an encouragement for you to share your gift and talent with the world! Latest update(s) 7/9/22 *
---
Table of Contents below
Actor* | Artist | Author | Musician | Poet* | Posts | Teacher | Web-author
Acting / Performing
7/9/22 – 2nd Annual Talent Show video, by various performers
3/2/15 – LRPC Youth film promoters from the archives
---
Art
2/8/21 – The Country Farm and Selectman's Meeting House in Mt. Desert, Maine. by Carolyn Clark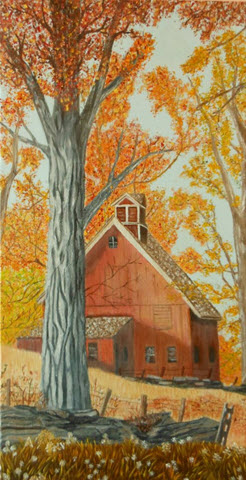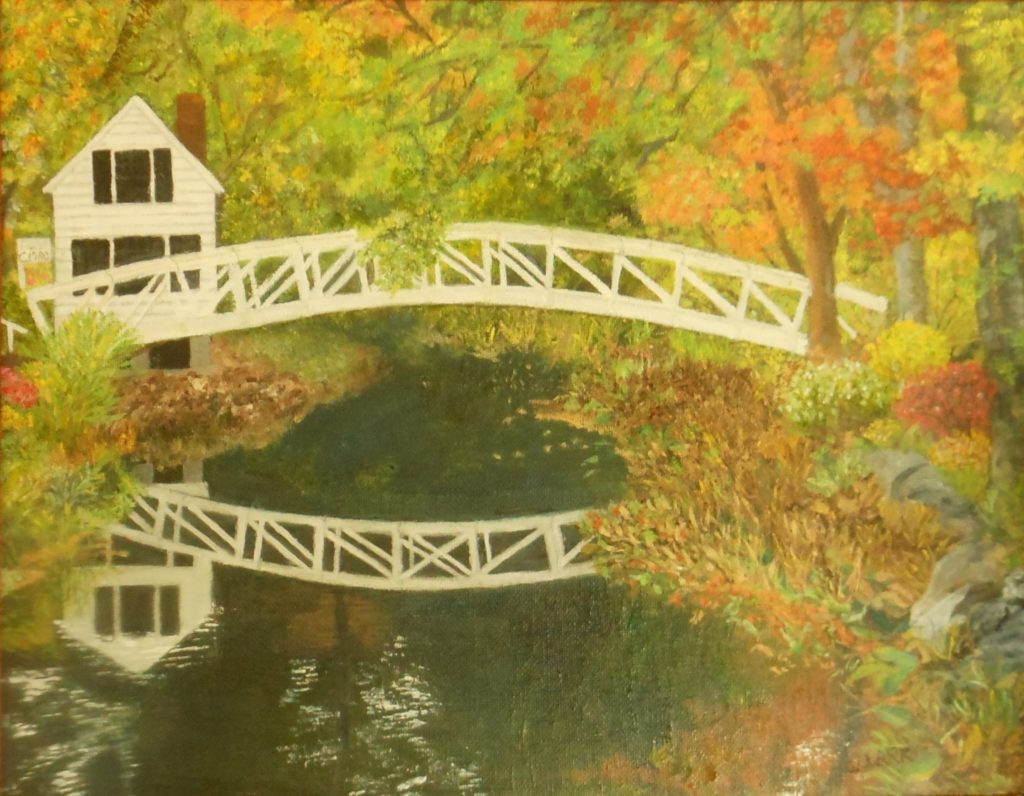 12/19/20 – A 2020 Christmas Card & Poem by Marlene Wawrzyniak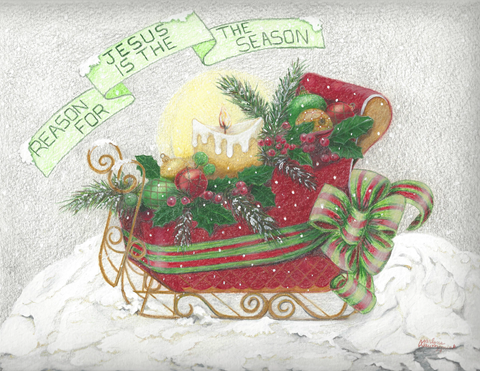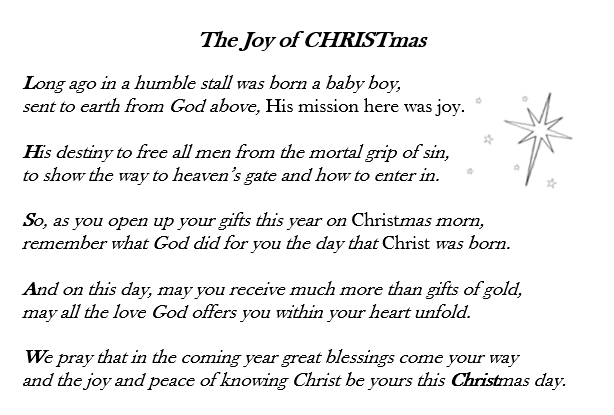 ---
Author
3/16/21 – Charlotte Eliopoulos, RN, MPH, ND, PhD, author of several books about Medical › Nursing › Gerontology and is a leader in integrating conventional and complementary therapies to empower people to establish positive health practices and manage chronic conditions. The newest 10th edition of the first book I ever wrote, Gerontological Nursing has just been released. I don't even want to tell you how many years its been published! Charlotte also recently created and authors a Christian Holism Health & Wellness Facebook page.
---
Music
5/30/21 – Thanks Grandpa – Written and performed by Katie Milligan
4/4/21 – Easter Special Music Is He Worthy – The LRPC Praise Team
3/21/21 – Special Music Via Dolorosa – Sue Milligan and Sherie Pace
3/14/21 – The LRPC Praise Team Video – Only a Holy God
2/7/21 – It Is Well With My Soul – performed by Gloria Coleman with piano accompaniment permission by Mrs. Julie Kitchen.
12/19/20 – O Come O Come Emmanuel performed by Gloria Coleman
6/29/20 – Christ Our Hope in Life and Death performed by Josh and Rachel Stenger
8/29/15 – Were It Not For Grace – performed by Sue Milligan
8/16/15 – God Be Merciful To Me (Psalm 51) & It Is Well With My Soul performed by Justin Sweeney, David Fisher, & Austin Kenly
8/9/15 – 'Father, How Sweet' performed by Corey Sale Grunert
---
Poetry
7/9/2022 – Meet R. Michael Spangler (a.k.a. Rob)
Check out his posts of poetry, along with an occasional essay or musing, and now his first published heartfelt book of poetry about The Pilgrimage of Fatherhood.
See also Heart in Pilgrimage – It's a common thread that binds most of my poetry together. We're home, yet journeying home.
---
3/30/2021 – The Crucifixion Poem & Drawing by Marlene Wawrzyniak
see https://www.facebook.com/groups/65901351513/permalink/10159524715656514/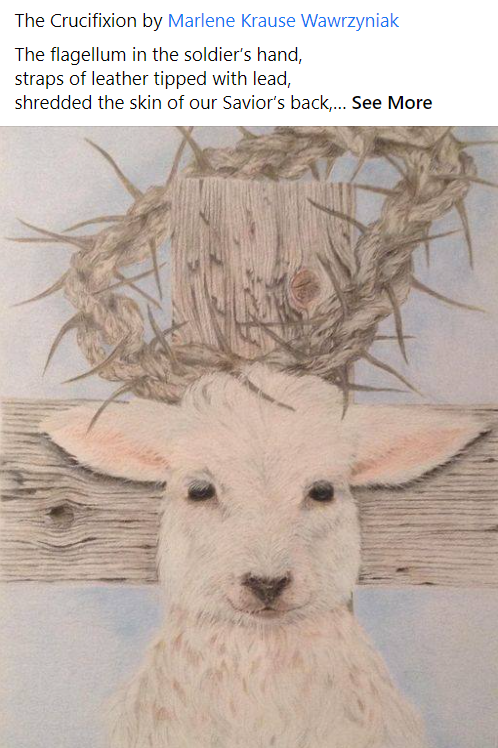 2/2/2021 – Gifts Hoped For, by Charlotte Eliopoulos
Facing the unknown assured that we'll be provided that which is needed
rather than fear that we'll be found lacking.
Living in the moment with the honest recognition that we are not in control
but are directed by an all-knowing, caring Supreme Being.
Being willing to accept hardships and burdens that we can't understand
with the happiness and blessings that are given to us.
Forgiving quickly and completely those who have hurt and wronged us
as we're afforded unearned forgiveness that eases our burdens.
Relinquishing control to enable us to shed the shackles and blinders
that restrict us from fully engaging in the dance of life.
Proceeding by faith in acceptance of the mystery of the divine plan
without dependence on sight or worldly proof.
These are the greatest gifts of all.
2/1/2021 – Silver Crown, by Gloria Coleman
Ask me what I know of Him ~ who is faithful to the end
Ask me how I know of Him on whose grace I can depend

If you see me on the way ~ stop me should I see you not
If you seek new life today, there is time to share my lot

For you see my silver crown speaks to me of heaven's call
For it cheers when I feel down ~ God's been with me through it all

God's right ways are leading me on the safe and narrow road
God's right hand brings lasting peace ~ and will safely lead me home

Long this pilgrim path for me ~ may my story ever tell
Long I'll sing of lessons sweet, by a God who's loved me well
So this earthly crown I wear ~ as my heart He does possess
So it shows my Father's care and His gracious faithfulness

May He find you in your youth ~ sending tokens from above
May He win and capture you with His everlasting love

Trust and see the Lord is good ~ Christ forever lives in me
Trust Him for His Word is true and His mercies ever free

Sovereign grace that won my heart ~ ask me for I do not mind
Sovereign Lord will not depart ~ pray one day you too He finds

Crown of silver may it be ~ symbol of my heavenly crown
Crown of glory may it be ~ at His feet I'll cast it down
"A gray head is a crown of glory…" Proverbs 16:31
3/28/2008 – Why by Marlene Wawrzyniak
Why aren't we responsible for the things we do or say?
It doesn't matter who gets hurt as long as we get to play.
Do what you want but don't get caught and if you do, deny.
Never admit that you were wrong, just tell another lie.
Babies thrown in garbage cans because we have "The Choice".
Children by the millions who will never have a voice.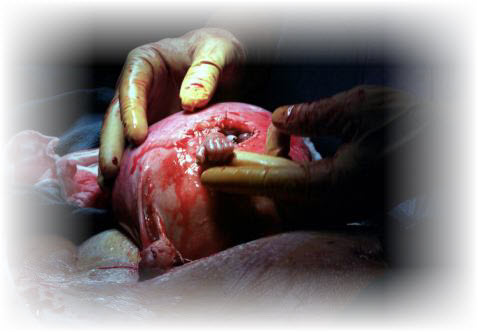 Who knows how many Einsteins or Mozarts we have killed.
How many more will have to die? How much more blood be spilled?
Children are taking guns to school. Should we be surprised?
They see us killing babies. Does it matter then Who dies?
Fetal Surgery "The tiny hand of 21-week-old fetus Samuel Alexander Armas emerges from the mother's uterus to grasp the finger of Dr. Joseph Bruner as if thanking the doctor for the gift of life." Photo © 2001 Michael Clancy, used with permission.
---
Posts on our website
All Posts – website resources published by various authors, displayed in reverse
chronological order (newest first), or list by these specific groupings of posts:
Book Reviews – A review of Christian literature
From the Pew to You – articles
Newsletter Articles
Worship Service Sermons from our pulpit
---
Teaching
ESOL – English to Speakers of Other Languages
Since 2017 – Rachel Stenger has been directing LRPC's ESOL Ministry with teachers like, Kathy Fagan, Corey Grunert, Brenda Mangels, Laura Milligan, Jeff and Megan Oskamp, Nadim & Magda Warsal, and others.
Video – https://www.facebook.com/rstenger3/videos/10101932319398383
---
Web-author
6/3/21 – Scam Alerts – some advice on HOW-TO identify/avoid online fraud by Keith Wawrzyniak
3/15/21 – A Christian Holism Health & Wellness Facebook page created by Charlotte Eliopoulos
2/11/21 – Jo-Ann Beck is researching and compiling informational notes about our weekly Sunday Praise and Hymnal Music.
2/2/21 – View some online Worship Sermon Vignettes created by Rachel Stenger
---
Calendar | Events | Fellowship | Members Sharing
See also: Activities