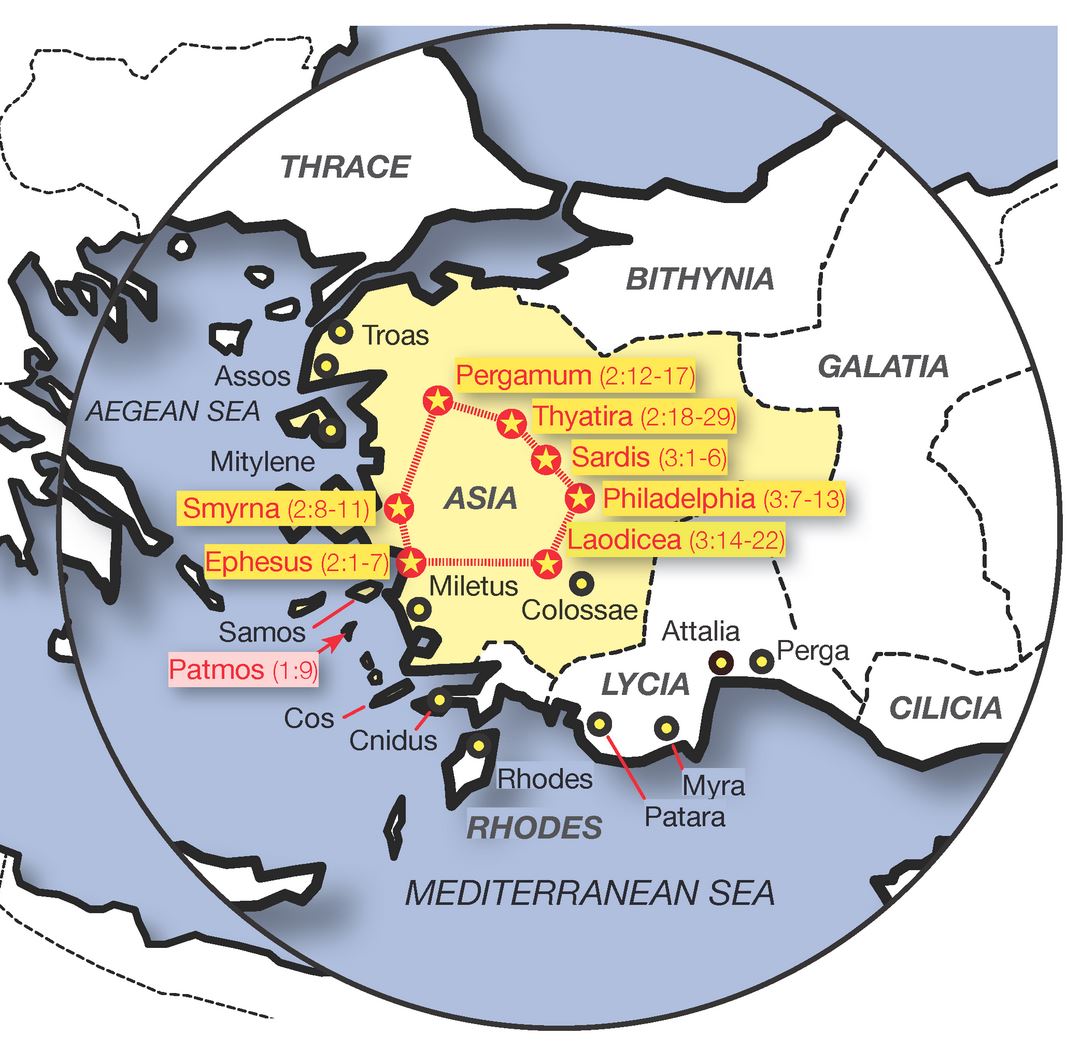 For Lent on seven Tuesdays, starting March 1st at noon (I know that technically Lent does not begin until "Ash Wednesday" which is March 2nd),  we visited those churches. The following is a video record.
According to Revelation 1:11, on the Greek island of Patmos, Jesus Christ instructs John of Patmos to: "Write what you see in a book and send it to the seven churches [in Asia Minor, today's western Turkey], to Ephesus and to Smyrna and to Pergamum and to Thyatira and to Sardis and to Philadelphia and to Laodicea." See Revelation 2 and 3
Note: Ephesus, Smyrna, Pergamos, Thyatira, Sardis, Philadelphia, and Laodicea were literal churches that existed in Asia Minor (modern Turkey) during the first century A.D. Named for their geographical locations, the churches were strategically located along a major Roman road. Nothing remains of these churches today. Persecution has been an ongoing threat to Christianity in Asia Minor, particularly since Constantinople fell to the Ottomans in 1453.
---
---