The Trustees working together with others maintain all the physical assets of the church (buildings, grounds, & equipment) for the health & safety of our congregation, visitors, and staff.
Building Status | Trustees' Roundup
Maintaining Facilities, HEALTH & SAFETY EQUIPMENT
Trustees are committed to the physical safety and protection of all persons participating in activities and programs. Safety being the state of being safe from the risk of experiencing or causing physical injury, danger, or loss.
Emergency evacuation diagrams are posted in various places
Fire Control Panel at Main Entrance

used by Trustees & Fire Dept only

Elevator/Lift (shown in red above) Usage Video
CPR / AED Equipment / Kitchen & Narthex
Fire Alarm Switch Box at all Emergency Exits
Hand Sanitizing Stations / by both Water Fountains
Kitchen Fire Suppression
Wheel Chair / Wheeled Walker
First Aid Kits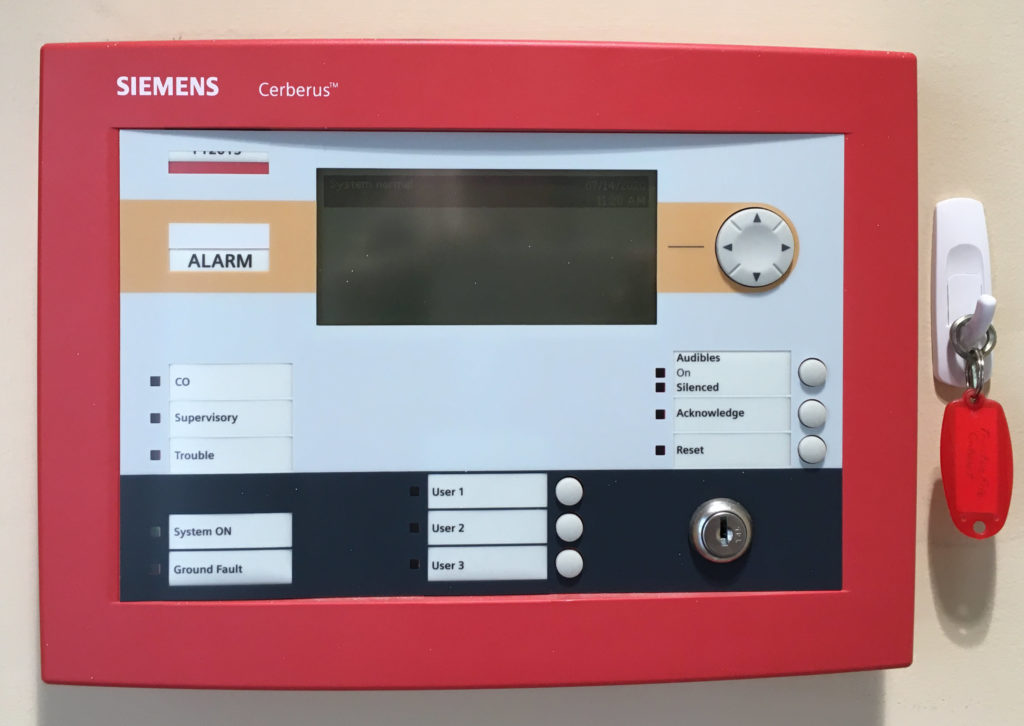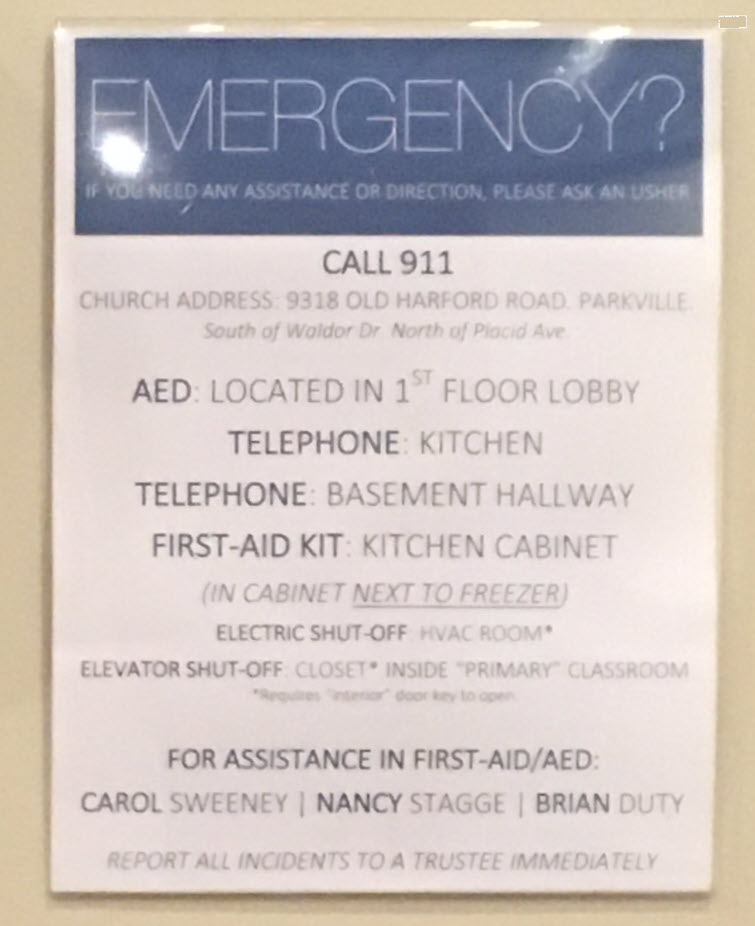 ---
Administration | Trustee Roundup
Content Management | Financial Management | Office Administration | Property Management