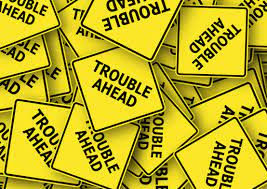 Gee, he's a good Christian. How could something that awful happen to him?
If there is a God like she claims, why did He let her go through this?
There are those people who think that if they commit to following Jesus, their lives will be blessed with health, wealth, and happiness. But following Jesus doesn't mean we won't have troubles or that bad things won't come our way. Illness, death, failures, and disappointments will occur, even if we live a perfect life. In fact, being a Christian can bring us additional troubles from those who criticize us for our beliefs or question where God is when bad things do happen to us.
We need to be aware that just as Christ faced troubles during His walk on earth, we too will face them. While we may face worldly burdens and troubles, we can be reassured that the because the Lord faced and overcame incredible troubles in this world, He will be with us when we have challenges that must be overcome. As He has knowledge of everything, He is in control. We can be comforted knowing that when we face troubles, we can pray for guidance and help. We're not doomed by our mistakes and shortcomings because our sins can be forgiven.
Recognizing that our lives are about more than the here and now can offer tremendous spiritual peace. We can be comforted knowing that He is protecting us from the evil one and by our hope in the future Eternity that is beyond this world as we remember these words:
I have said these things to you, that in me you may have peace. In the world you will have tribulation. But take heart; I have overcome the world. 

John 16:33