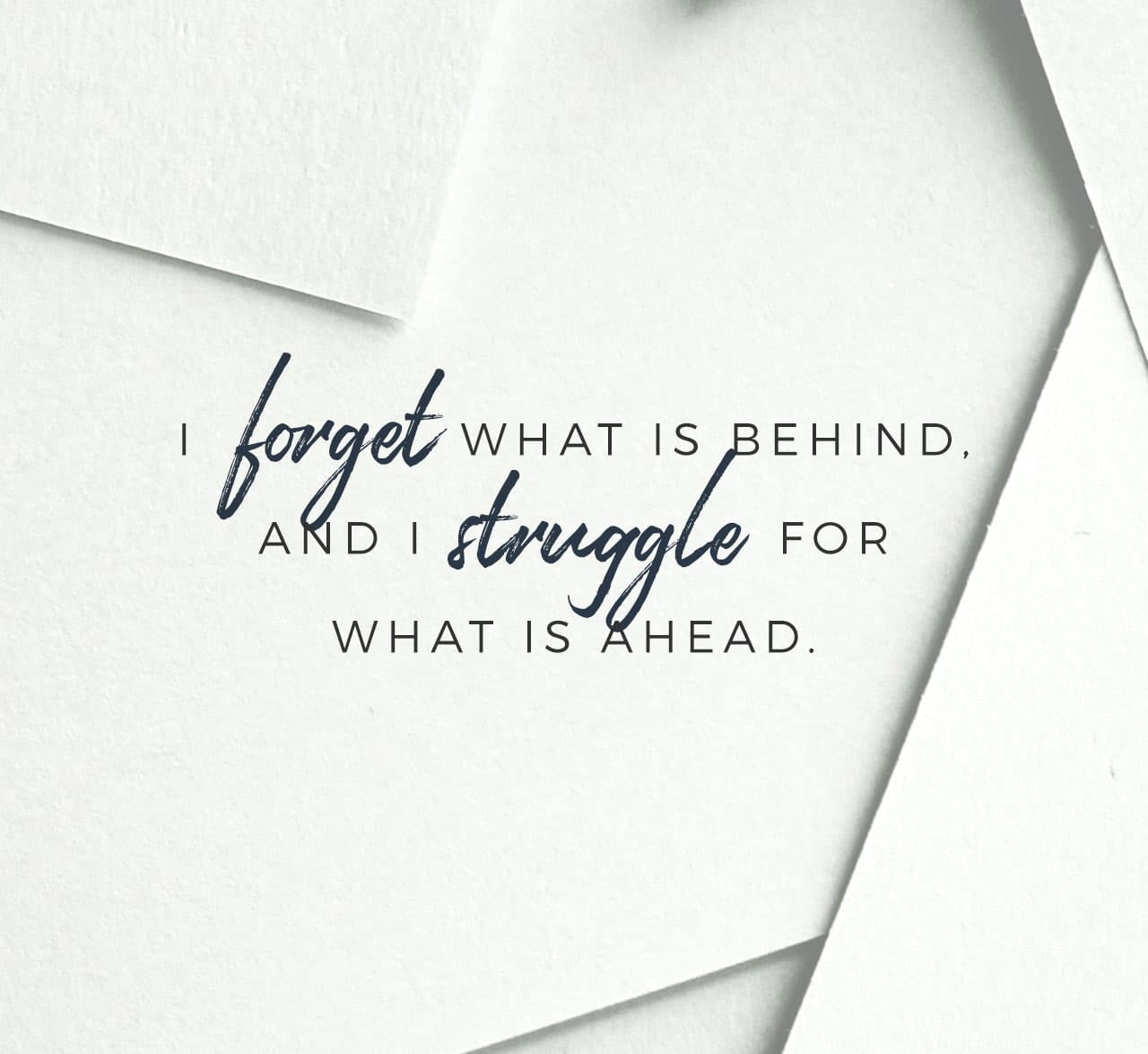 Therefore, if anyone is in Christ, he is a new creation. The old has passed away; behold, the new has come. 2 Corinthians 5:17
Achievements and recognition from the past can cause us to rest on our laurels, feel prideful, or no longer feel motivated to tackle new challenges. Failures from the past can cause us to limit our efforts now. Sins from the past can result in shame and a state of low self-worth. The burdens that we carry from the past can prevent us from looking ahead and achieving the plans the Lord has for us.
While memories of past joys and accomplishments can serve to help us derive satisfaction from the life we lived and be used to positively impact the lives of others, we shouldn't invest time and energy rehashing mistakes we've made, sins we've committed, people who we have wronged and who have wronged us, opportunities that have slipped by, etc.
This is not to imply that we are oblivious to everything in our past. It is important to remember those who have touched our lives, the knowledge and skills that equipped us to be responsible adults, and life lessons that enabled us to live better lives. It also is beneficial to recall those times that we have sinned, but along with that, how we were able to look to the Lord for forgiveness, be cleansed of our sins, and change our ways. It is especially important to remember the presence of Christ in our lives and how we are to live a life that honors Him.
     Our memories should positively serve us, not limit us. What no longer positively serves us or others and does not glorify God should be left behind.  If God can forgive us and not judge us based on past sins, certainly we can forgive ourselves and see ourselves with fresh eyes. As Paul so wisely said:
Brothers, I do not consider that I have made it my own. But one thing I do: forgetting what lies behind and straining forward to what lies ahead, I press on toward the goal for the prize of the upward call of God in Christ Jesus. Philippians 3:13-14